Vineyard for sale in Provence and Burgundy
Discover our vineyards and wineries for sale and enjoy exclusive services
Whether it's selling or buying a large vineyard or a small vineyard property, we strive to mobilize all our resources for a personalized and efficient response.
We are committed to allowing our customers to live this love of vineyards and their exploitation in the best conditions. That's why we always strive to provide high value-added services. Our expertise enables us to bring a global and sophisticated perspective to the expectations and needs of our clients.
Perfect knowledge of the vineyards of Provence and Burgundy
TERRES DE DOMAINES has chosen to specialize in two key regions of wine production in France: Burgundy and Provence. Two terroirs that we know perfectly and that offer a wide range of type of vineyard!
Whatever the aspirations, whatever the needs and constraints of our customers, we strive to find the rare pearl for a personalized response.
A complete understanding of the wine production sector
Are you looking for a winery for sale in Burgundy? Are you planning to buy or take over a winery in Provence? Do you want to sell your vineyard or take over a farm?
TERRES DE DOMAINES offers exclusive advice missions selected and executed with the aim of bringing real added value. Our team is committed to absolute confidentiality!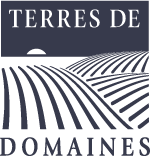 A strong network of independent professionals
We rely on a rich and solid national and international network, for contacts and opportunities at the cutting edge in the wine & spirits sector.
Holders of the transaction card on buildings and commercial funds, we are able to intervene on any type of real estate transaction.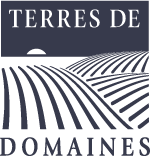 Personalized services
TERRES DE DOMAINES has a unique ambition: to offer its customers a personalized approach and the highest quality of service, from the moment they make contact and until the finalization of an operation.
For this, the team relies on its internal complementary expertise, but also on its network of technical and legal advisors that revolves around it, in order to offer a complete and adapted support to each client.
Vineyard for sale: a team fully committed
Whether it is a question of selling or buying a large or a small vineyard, TERRES DE DOMAINES ensures that it always offers services with a high added value in order to respond as accurately as possible to the missions entrusted to it.